Arash Asli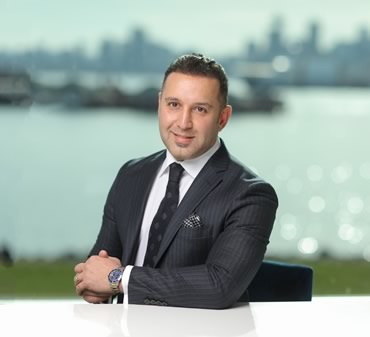 Co-founder
Arash is a Managing Partner of Arete Venture Capital Corporation and CEO of Yocale. His contributions have been featured in Forbes Magazine, Huffington Posts, and Inc. Magazine.
While at Arete, he has worked on close to $250M projects in multi-unit real-estate development and construction. Arete Queens Landing Townhome Project is a current $24M project under construction for 14 townhomes in North Vancouver.
Previously Arash was Executive Vice President at Aptean where he managed a half billion dollar business.
In earlier Executive roles, he grew the company's largest global division – responsible for a $100M P&L – to profitability, transformed its Professional Services department, and grew the customer base to thousands around the world.
Arash possesses global business acumen, is versed in corporate finance, and has built great strategic partnerships. He has held a variety of sales, marketing and general management roles including Worldwide VP, EVP Professional Services, VP Sales Consulting, and Director of Worldwide Business Development. He has global experience in many industries including financial services, manufacturing, healthcare, and real-estate.
Arash studied Engineering at Simon Fraser University and holds a Master's degree in Business Administration and Executive Management. Arash is a Certified Management Consultant (CMC) recognized by the International Council of Management Consulting Institute (ICMCI). He is also an official member of Forbes Technology Council and the Young Entrepreneur Council and was named the Business in Vancouver's Top Forty under 40 business executive.